VE Day Celebrations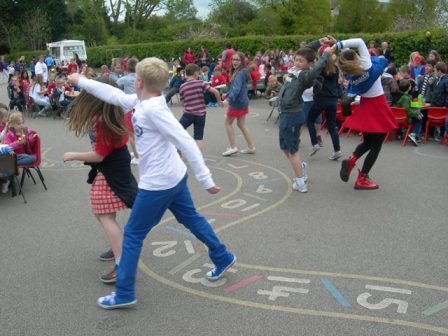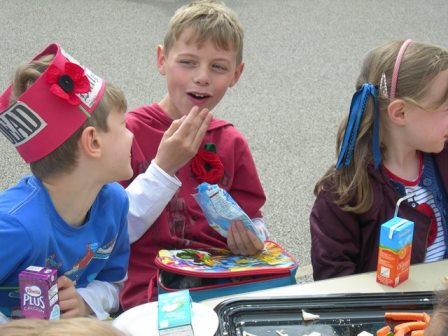 If you had been meandering along Vicarage Road, past Mickleover Primary School on Friday afternoon, you may well have heard squeals of excitement, Big Band music and the sound of an ice-cream van ringing around the streets.
The 70th Anniversary of VE Day was remembered with a whole school 'Street Party' style lunch on the playground. Despite the threat of showers everyone – all 380 pupils, staff and mid-day meal supervisors – sat down to eat sandwiches, savoury snacks and fruit which had been expertly prepared by the School's catering manager, Mr Zak Goodwin and his team. It was a case of "all hands on deck" as the older children prepared the playground for the rest of the school. Tables and chairs were carried out and arranged in rows, whilst others hung multi-coloured bunting on railings and trees. The children had been asking neighbours and relatives to share their memoirs of May 8th, 1945. These had been printed out and displayed on tables so the children could gain an appreciation of what life was like 70 years ago.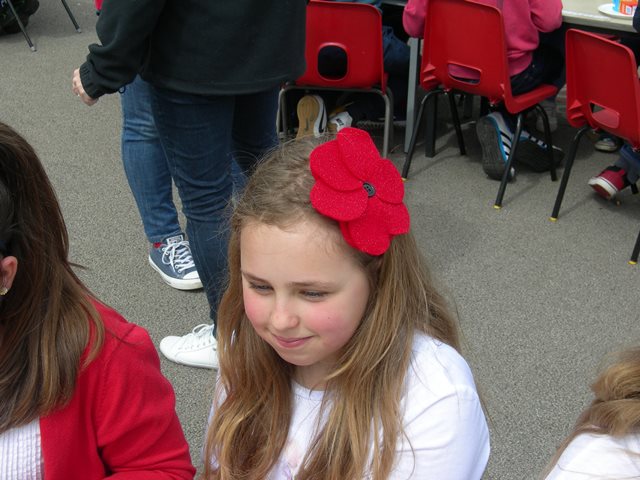 Following the picnic, a dozen enthusiastic pupils showed off their dance moves with a fabulous dance routine to a jazz medley. It was wonderful to see all the other pupils joining in with the party atmosphere and dancing their socks off!
All this and there was still a further treat to come: an ice-cream van arrived to conclude the lunchtime celebrations. All the pupils received an ice-cream or ice-lolly.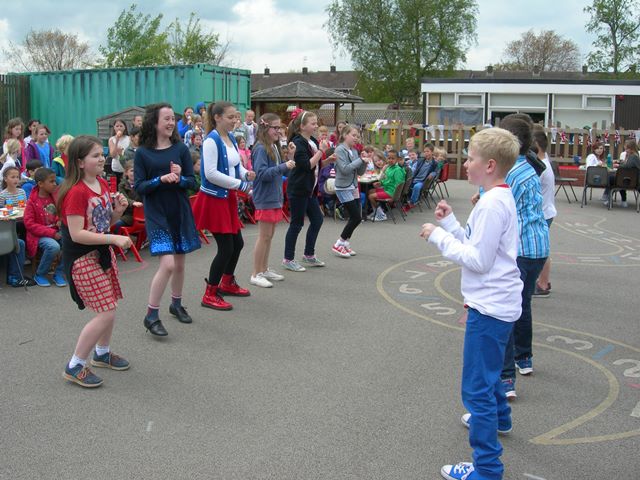 Later in the afternoon all the children returned to the playground carrying poppies that they had each made during the week. This created the perfect moment to reflect on what World War II had meant to so many people.
Teacher (R Hilton) commented, "I can remember when my own children were at Mickleover Primary School and they celebrated the Queen's Golden Jubilee in a similar style. It was such a memorable experience and we wanted to create something similar for our current pupils. Hopefully today's events will allow the children to understand the importance of remembering significant events from history."